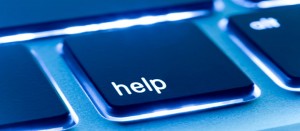 We aspire to provide solutions rather than traditional "products" to our clients, aiming to build SUSTAINABLE, FLEXIBLE and LONG TERM business relationships in the process.
Our core business is Providing Managed IT Services.
We provide complete solutions, which include consultation, design, implementation and management of Business IT Infrastructure.
Some of the Services We Offer include:
IP Telephony / VoIP
Information Security
Custom Built CI/CD Pipelines

Business Mobility Solutions
Business Management Applications

One of our main objectives is to help businesses grow exponentially by cutting expenditure on expensive and sometimes unnecessary ICT infrastructure and resources.
IT infrastructure has the largest single impact on an organization's revenue.
We have a simple, practical and affordable approach to help grow and improve YOUR BUSINESS.
Aligned with our passion for providing Managed Services, we also provide a Turn Key (ready to go, out the box) Business Management Application for all business types, helping you achieve and maintain COMPLETE control over your business as it grows, no matter how fast it grows.
We custom build a Business Management Application to suit your needs, check out the preview below:

Click on the link below and try our free, no obligation, online web demo:
https://demo.telligentsolutions.co.za
We've built an EXTENSIVE network of alliances with various First Tier Providers that has enabled us to provide FIRST CLASS infrastructure combined with our FIRST CLASS expertise.